Oh, My, Goodness, I can't believe I've reached the 100 post mark! I am so proud of this blog and so happy to see I have some people who (apparently) actually read it! XD lol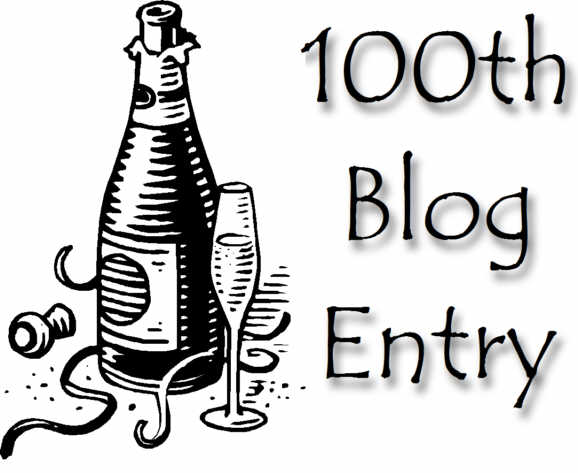 So I thought I would do something fun for those who do read my blog, and post some oldies but goodies posts that you may have missed due to the newness of my blog at the start, almost one year ago!
-My in-depth analysis of the feasibility of an
iPod reception
:
-My detailed
tutorial
of how to make your very own
DIY wedding bouquet
!
-Valuable tips I learned from
attending a friend's wedding
!
-Anyone who knows me knows I love cake, so here are the
best ways to top
your lovely cake or cupcakes, and all the
lovely choices you have
for the sweet confection!
-Thousand Island brides, don't despair! Here's my Thousand Island venue search series!
First
,
Second
,
Third
, and
Fourth
posts!
-Some
great rules
to plan and live by.
-The
cost of renting versus the cost buying
your own!
-And of course, my David Tutera - My Fair Wedding Phantom series! See all posts
here
!