Thank goodness for the internet. More and more establishments are going digital on the World Wide Web, and Thousand Island wedding venues are no exception! So here's a
Thousand Islands venue
update:
Another venue has come into the running,
Riley's by the River
!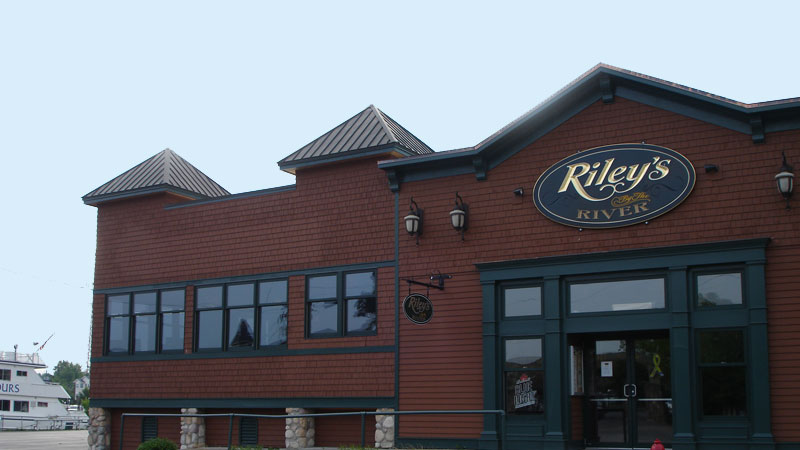 Despite not having many photos of the establishment online, it is a new restaurant, which means decor-wise it is leaps and bounds ahead of all other Thousand Island venues that I have found online.
I finally had the guts to start emailing some of these more mysterious venues, and quickly after I inquired about having a large event at the restaurant, I got a very helpful response!
The whole restaurant can hold up to 130 people, and has a lounge area as well. (Need to check out this lounge area one day, sounds promising!)
You cannot reserve the whole place in the busy season, Memorial Day through Labor Day, but I would plan on having the wedding in early to mid May to hopefully have nice weather without dying of heat stroke, so that shouldn't be a problem. XD
This place is part of the
Captain Thomas's Resort
, and they have another floating restaurant called
Capt's Landing
. However, getting photos of the interior of this place is even harder than
Riley's
, and from the outside I feel it may be a little to "rustic" for my tastes.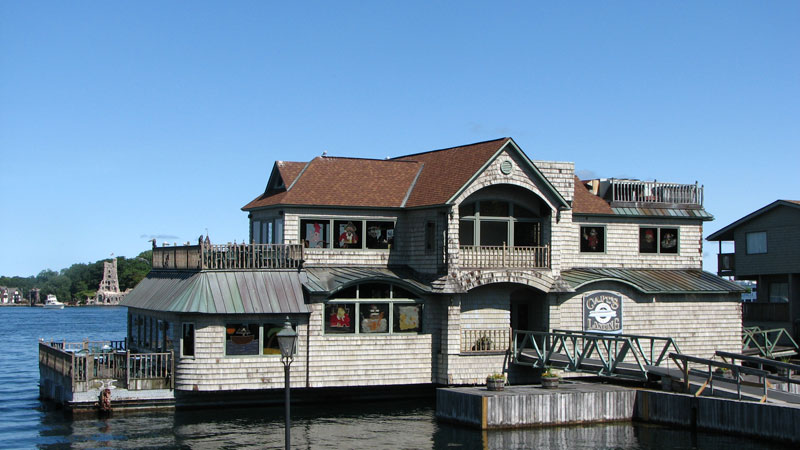 Their email response even had a buffet menu and beverage price sheet attached! Even though
I'm set on a served dinner
, I'm sure something can be worked out.
Based off of the information I received, here is a review of
Riley's
as a venue possibility:
Riley's By The River
-
Cost for a buffet dinner with rolls, salad, 3 entrees, 2 side dishes, dessert, and coffee =
$21.95 per person
Total for 100 guests =
$2195
7.75% sales tax =
$170
18% gratuity =
$395
Food subtotal =
$2,760
3 hours full open bar =
$23.50 per person
Total for 100 guests =
$2350
7.75% sales tax =
$182
18% gratuity =
$423
Bar subtotal =
$2,955
Grand total for 100 guests =
$5,715
Since this is a buffet menu, the choices are very basic, good standbys but nothing too fancy. I'm sure once we tweak the menu a bit the price per person will increase, but at least it's a decent starting point.
Pros:
-most updated restaurant in the Thousand Islands!
-therefore the decor is
much
more pleasing
-therefore it has character!
-it comes with tables, chairs, linens, etc.
-waterfront views of the pier and harbor!
-has a lounge area
-can rent the entire restaurant in the slow season
-for the moment it's cheaper than the other choices
-I can transport all guests to and from the castle for $850
Cons:
-little information or photos online
-no views of the castle
-only a three hour limit on the open bar
-even though it is part of a resort, the rooms are pretty lacking
Realistically? This is probably one of my top choices now! :D
And it's always good to have more choices!