(Sorry for the delay in posting, I just got a new job, so there was a lot of agonizing waiting and stress beforehand! XP)
Now that
your ladies are all pretty
, it's time for the bride to find a gorgeous dress!
Step 8: Find a wedding dress.
Now, I'll be honest, the wedding dress David Tutera picked for this Phantom bride was a pretty classic, elegant ballgown. Nothing that was too couture or out there, which makes it really easy to find a nice dress that fits the Phantom wedding.
Again, I'm going to look for dresses from the always-affordable
ebay
, to insure that any bride can purchase one for herself!
(Obviously, this isn't a full, complete list of any sort, given how many dresses exist out there! It is just a few that caught my eye!)
If you want generally the same feel as the TV show, you need similar pickups in the front of the dress, like
this ballgown
for
$179
:
or even this more
classic a-line dress
for
$175
:
The next two ballgowns are soo romantic, they fit in just perfectly, especially the dress with the lovely gold coloring! *ack I die!*
A
delicately pretty ballgown
for
$159.98
: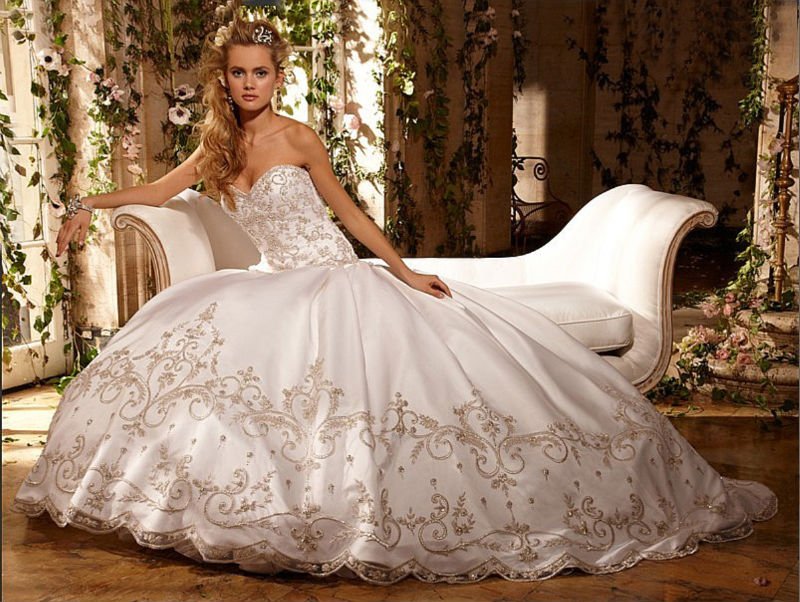 And a
detailed gold ballgown
for
$179
: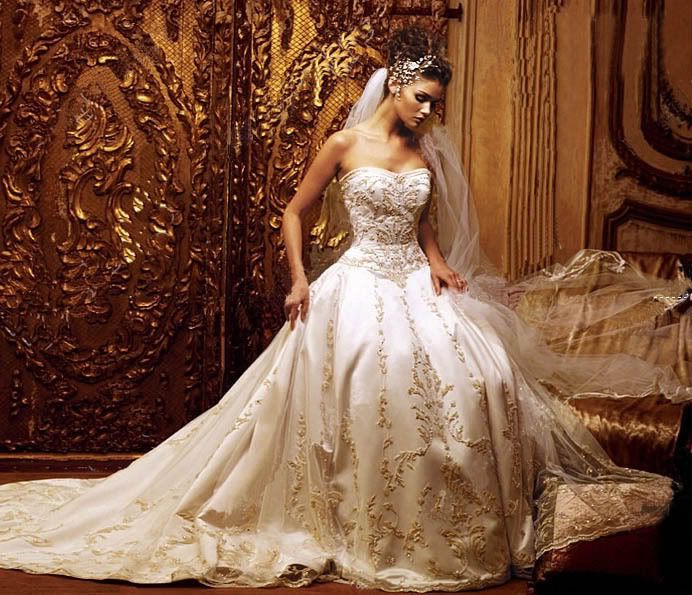 If you're the kind to want to completely become Christine Daae, then this
era-fitting ballgown
for
$350
is just the thing you need:
This one just reminds me of the dress Christine wears when she's singing "Think of Me" onstage, a
romantic floral ballgown
for
$168
:

Finally, if you want a more modern twist on the Phantom, then this
statement dress
for
$188
is just the thing:
*drool* So many pretty ballgowns, so little time! XD
Cost for wedding dress = $159.98 - $350
On to the final installment of the David Tutera - My Fair Wedding series,
Step 9: All the Little Details
!