After glancing at many a custom-lit dance floor, I was curious how to possibly DIY one myself.
The theater
would already have lighting equipment, so I'm sure they would be able to set it up! The effect discs are called "gobos" and usually made out of metal or glass so they can withstand the heat of the lights.
After realizing cutting small details into sheet metal is a bad idea, (danger factor and the need for smooth cuts,) and that custom gobos cost about $100, I decided to look at some already-made, stock gobos.
Wouldn't it be lovely to dance under the stars? For only $12?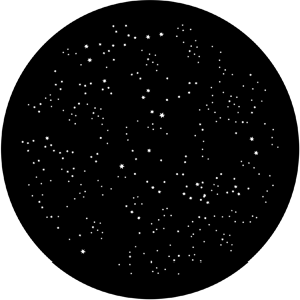 I think it would be :)