Unless there are a lot of hidden catches that I don't see simply being a shopper, ebay is the
only
way to go if you're looking for an affordable wedding dress.
Prices are usually between $150 and $550 for custom fit dresses, and some even come with customization options to boot!
Don't get me wrong, I love dresses, but you can only wear this dress for one day! :P It's not like any other formal gown where you can dust off the cobwebs and go out for a fancy dinner or dance. So might as well get your money's worth :)
What kind of dress do I want? I want a dress that's a
looker
!!!
Something showy and extravagant, because it's one of the few times in your lifetime that you can be! Something very detailed and balanced, with beading favored over lace.
Right now I'm a huge fan of the ballgown style, however with my 5' stature I may have to change my mind very quickly, such dresses tend to swallow up us short girls! XP (Perhaps I need some platform shoes, lol)
Most importantly, I want something unique, but now I am wondering if the following dresses are wayyy too expected for a castle wedding...hmmm...
Buy it now: $158, this one has always been a favorite of mine! :D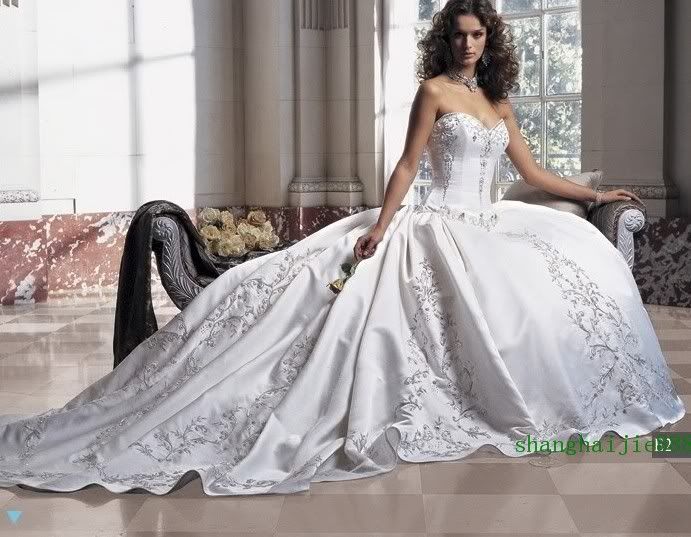 Buy it now: $149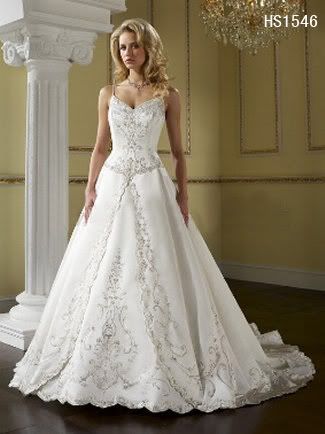 Buy it now: $148
Buy it now plus shipping: $209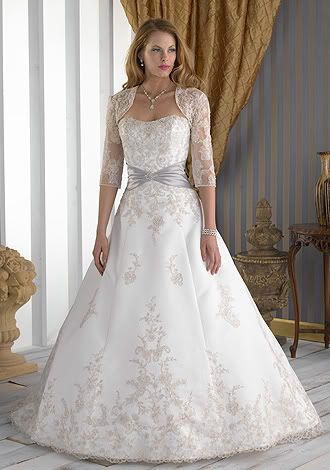 Buy it now plus shipping: $565, omg... *drools* 8P